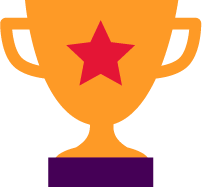 Inspirational Leadership®
Unlock Your Potential
Where Are You Headed?
If you don't know where you're going, any road will take you there, said Lewis Carroll in Alice's Adventures in Wonderland.
The same is true in your organization. How do you push past unintentional thinking, accidental conditioning, and unhelpful paradigms to set a clear direction and to reach your true potential as a leader and an organization—all while tracking results?
Inspirational Leadership® Shows You the Way
When you're living—and leading—with a focus on transformation, things like motivating, encouraging, and inspiring others come naturally. When an organization is filled with inspirational leaders, look out.
Design your Inspirational Leadership® experience to address your company's current pain points.
Banish Strategic Interruptus
If your organization labors over strategic plans only to quickly abandon them, a Strategic Planning Inspirational Leadership
®
engagement will change the game.
Propel Change Global Founder Donna Griggs will help you identify what's working, what's not, and why. She will then take your leadership team through a series of experiences that will help them cultivate transformation for themselves, and then apply it in their work. You'll leave with a new view of leadership, a plan for the future, accountability systems that your team will embrace, and a way to measure ongoing success.
Bridge the Leadership Gap
If your organization is experiencing leadership issues, an Inspirational Leadership® engagement is for you. Propel Change Global Founder Donna Griggs uses her proprietary methodology to identify and eliminate the barriers to leadership. Your team will leave with a renewed sense of purpose, better understanding of the gifts each member brings to the team, a plan to develop proactive communication systems and accountability structures, and tools to measure effectiveness. You will leave with a plan for transforming your leadership team, while boosting organizational, operational, and strategic excellence.