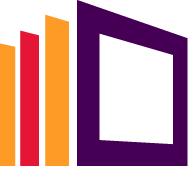 Interactive Keynote®
The Start of Something Big
Experience the Power of Presentation
An Interactive Keynote
®
by Propel Change Global Founder Donna Griggs can be the kindling that lights the fire of enthusiasm for change in your company, your trade association, or your industry group.
It all starts with a conversation to understand the audience, their issues, and what will be the most beneficial for them. Donna Griggs will design an engaging, energetic, (and often hilarious) presentation filled with aha moments and that will set you on the path to meeting your goals. Each presentation includes handouts for participants to gauge where they are now, identify action items, and develop timelines for completion.
In an Interactive Keynote®, participants learn as much from each other as they do from Donna. In the process, they'll be able to get their questions answered, and have a chance to win free giveaways, such as a 15-minute coaching session. Interactive Keynote® presentations also match you with accountability partners to help you accomplish the goals you set during the session. It gives you an extra boost you'll appreciate.