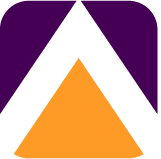 Become Quantificent®
Build Business Ninjas.
Simple Methods. Astounding Results
Quantificient® is a structured program that combines continuous improvement, leadership development, change management and project management techniques to drive sustained improvement in your organization. Elegantly simple methods make it easy for front line employees to find and fix problems on their own, leading to reduction of direct and indirect costs. Quantificient® engages all levels of your organization, aligning energy, effort, and enthusiasm into a powerful single vision with clearly communicated goals.
Guaranteed ROI
The annual cost savings generated by Quantificient® will exceed your program investment—or we'll refund the difference.
Certification
Keep the Fire Burning with Certification
For maximum impact, Propel Change Global provides a Quantificient®